Hilltop in the News
Hilltop Skilled Nursing & Rehabilitation Names New CEO/Executive Director
Christina Bailey Leading Team at Charleston, Ill., Skilled Nursing Facility
Aug. 18, 2023
Hilltop Skilled Nursing & Rehabilitation named Christina Bailey, LNHA, as its CEO/executive director. In her new role, Bailey will oversee all aspects of the 108-bed skilled nursing facility.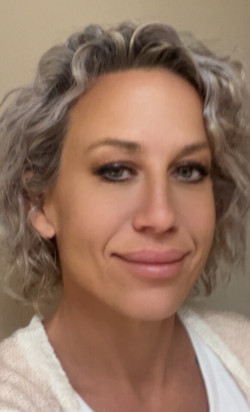 Bailey, who was most recently an administrator for Helia Healthcare in Effingham, Ill., brings over a decade of experience in the healthcare field to her new position. "I wanted to make a difference in the lives of the geriatric population in our community," she said. "They play an important role as pillars of experience and can offer much insight into the future, which is why I believe in supporting them to live their best lives."
Bailey most enjoys spending time with the elderly residents and ensuring that they receive the best care possible. "I am passionate about preserving older patients' dignity and autonomy in a respectful and loving environment," she said.
Bailey is a graduate of Millikin University and the University of Phoenix with a degree in healthcare administration. She also earned an associate degree in social work from Lakeland College.
A resident of Neoga, Ill., Bailey is the proud mother of three daughters and three grandchildren. Her hobbies include traveling and hiking.
About Hilltop Skilled Nursing & Rehabilitation Hilltop Skilled Nursing & Rehabilitation is a 108-bed subacute and skilled nursing facility in Charleston, Ill., providing long-term care, short-term care, rehabilitation, physical therapy, occupational therapy, speech therapy, rehab to home, hospice care, and respite care. The center is accepting new admissions for short-term rehabilitation, long-term skilled nursing care, and respite care. For more information, please call (217) 345-7066 or visit the website at www.hilltop-snr.com.